Best Thanksgiving Dessert Recipes with Whey Protein for a Healthier Holiday Season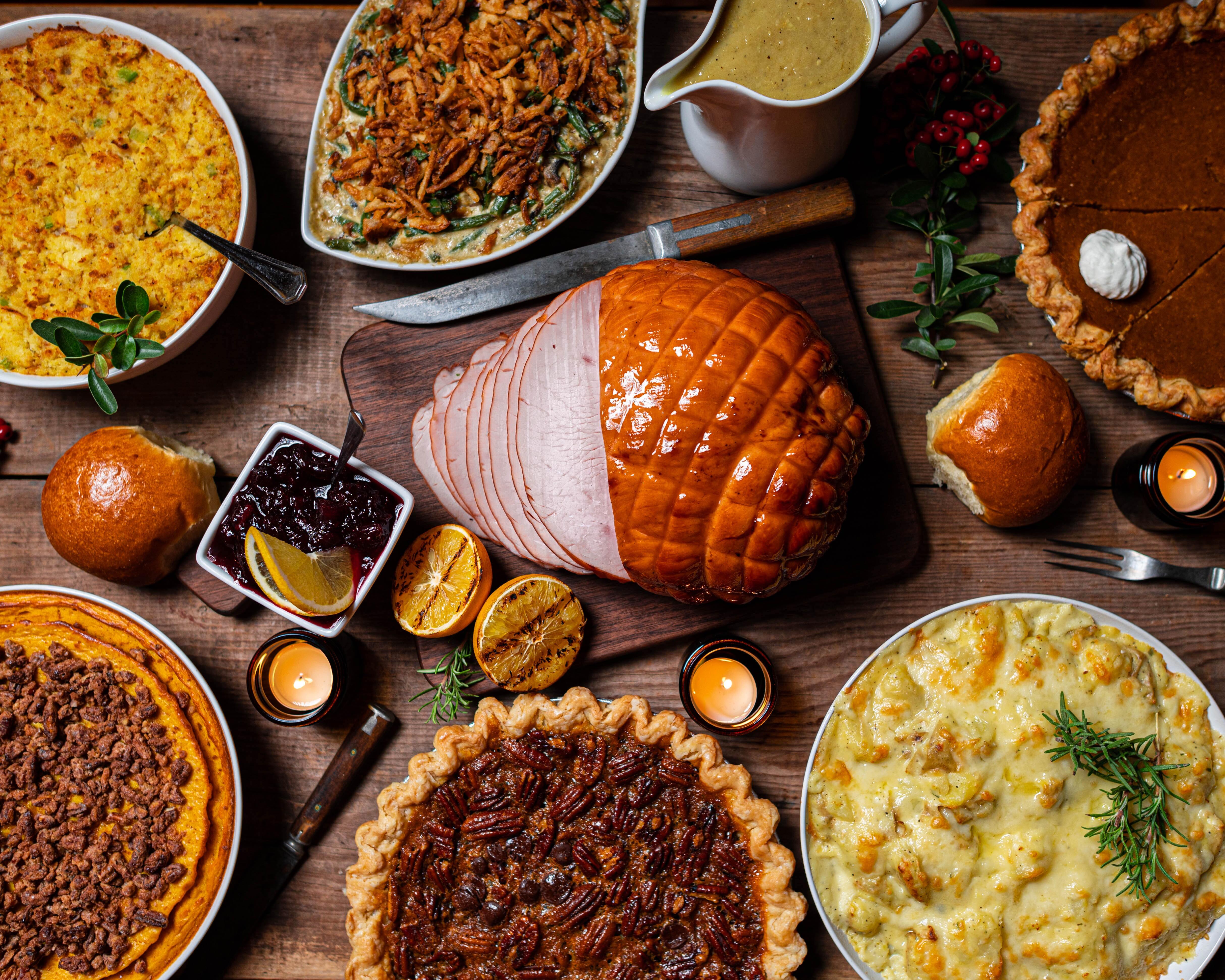 There is nothing more exciting and satisfying than Thanksgiving dinner, but it would not be complete without dessert. If you're looking for healthy desserts that satisfy your sweet tooth, look no further because we have some great recipes. 
We will be including some of the best and most delicious Thanksgiving desserts filled with whey protein. Many of these desserts are easy to make and don't take too much time, but the best of all is that they are healthy!  
So, continue below for the best Thanksgiving dessert recipes with whey protein. 
Apple Pie – Classic and One of the Best Thanksgiving Pies

Now that the holiday season is nearing you must have apple pie served for your guests and family. Pies are a perfect addition since they bring comfort, love, and unity. Additionally, it is a classic and one of the best Thanksgiving pies to have on your table. Try including a whey protein that is similar in taste to what you're baking.
In this case, Apple Cinnamon Cereal from Spartan Proteins is a perfect addition. This is because it has a similar taste to the pie and so it can further enhance the flavor. 
Here is how you can make it.
Ingredients 
Dough:
• 2 1/2 cups flour

• 4 teaspoons sugar

• 1/4 teaspoon fine salt

• 14 tablespoons cold butter, diced

• 1 large egg, lightly beaten
Filling:
• 2 scoops

• Spartan Proteins Apple Cinnamon Cereal

• 2 tablespoons freshly squeezed lemon juice

• 3 pounds apples 

• 2/3 cup sugar 

• 1/4 cup unsalted butter

• 1/4 teaspoon ground cinnamon

• Generous pinch of ground nutmeg

• 1 large egg, lightly beaten
The process
Preheat oven to 375F.

Start by whisking the flour, sugar, and salt in a medium bowl until the dough has small butter pieces. 

Add the egg and mix with a fork then refrigerate the dough for 10 minutes. 

Make the dough into a disk and cover it. Let it chill for 1 hour.

For the filling, add the lemon juice, and protein powder to a medium bowl along with the apple wedges and mix well.

Melt the butter and cook the apples for about 7 minutes on medium-low heat.

Strain the apples and collect the juice. Simmer the liquid for 10 minutes until thickened.

Combine the apples and juice and allow to cool. 

Cut the dough into two. Place one section in the pie pan and brush the edges with eggs.

Add the apples and place the second disk of dough over it. Brush with eggs and sprinkle sugar. 

Refrigerate for 15 minutes. 

Bake the pie for 50 minutes. 

Serve. 
Banana Bread – A Thanksgiving Dessert Served and Done Right

Who doesn't enjoy sweet and soft banana bread? Banana bread is one of the best Thanksgiving desserts because it is so yummy and easy to eat! Follow these steps and make the finest and healthiest banana bread with this recipe. It delivers the moistest, tastiest loaf with a ton of banana flavor and protein.
Ingredients 
• 2 scoops

Spartan Proteins Banana Split

 

• 2 ripe medium bananas, mashed

• 1 ⅓ cup whole wheat flour

• 2 tsp baking powder

• Egg whites from 2 large eggs

• 4-5 small packets of powdered sweetener of choice

• 1 tsp ground cinnamon 

• 5 oz water

• Pinch salt

• Handful chopped walnuts
The process
Preheat oven to 350C and spray a bread tin.

Sieve the whey protein, flour,  baking powder, sweetener, salt, and cinnamon into a large bowl.

Combine the egg whites, water, and mashed banana in another bowl. Add them to the bowl containing the rest of the ingredients.

Mix well and add chopped walnuts just before pouring the mixture into the bread tin.

Bake for 40-50 min, then use a toothpick inserted into the middle to see if the bread is ready. If it comes out clean it is time to enjoy it. 
Cookies – Thanksgiving Cookies But with a Twist 

Coffee lovers will adore this recipe because it is quick, simple, healthy, and filled with coffee. These cookies are incredibly flavorful and have a cozy spice to them, perfect for holidays. Soft and chewy! Learn how to make it. 
Ingredients 
• 2 scoops Sparta Proteins Cinna Cereal 

• ½ cup old-fashioned rolled oats

• 1 tbsp powdered sweeter of choice 

• 1 tbsp liquid sweetener of choice

• Pinch salt

• ⅛ tsp baking soda

• 2 tbsp natural peanut butter

• Egg white 1 from a large egg

• 2 tbsp agave

• 1 tbsp ground coffee

• ¼ tsp vanilla extract 

• 2 tbsp raisins 
The process
Preheat the oven to 350F.

Combine the dry ingredients in a bowl.

Add all the wet ingredients and start mixing really well.

Fold in raisins.

Spay a cookie sheet.

Spoon tbsp size cookie dough onto the sheet

Bake for about 8 minutes until you see the edges turn golden brown.

Let cool for a few minutes.

Enjoy. 
Buy our Whey: