4 Healthy Meal Prep Tips Everyone Should Know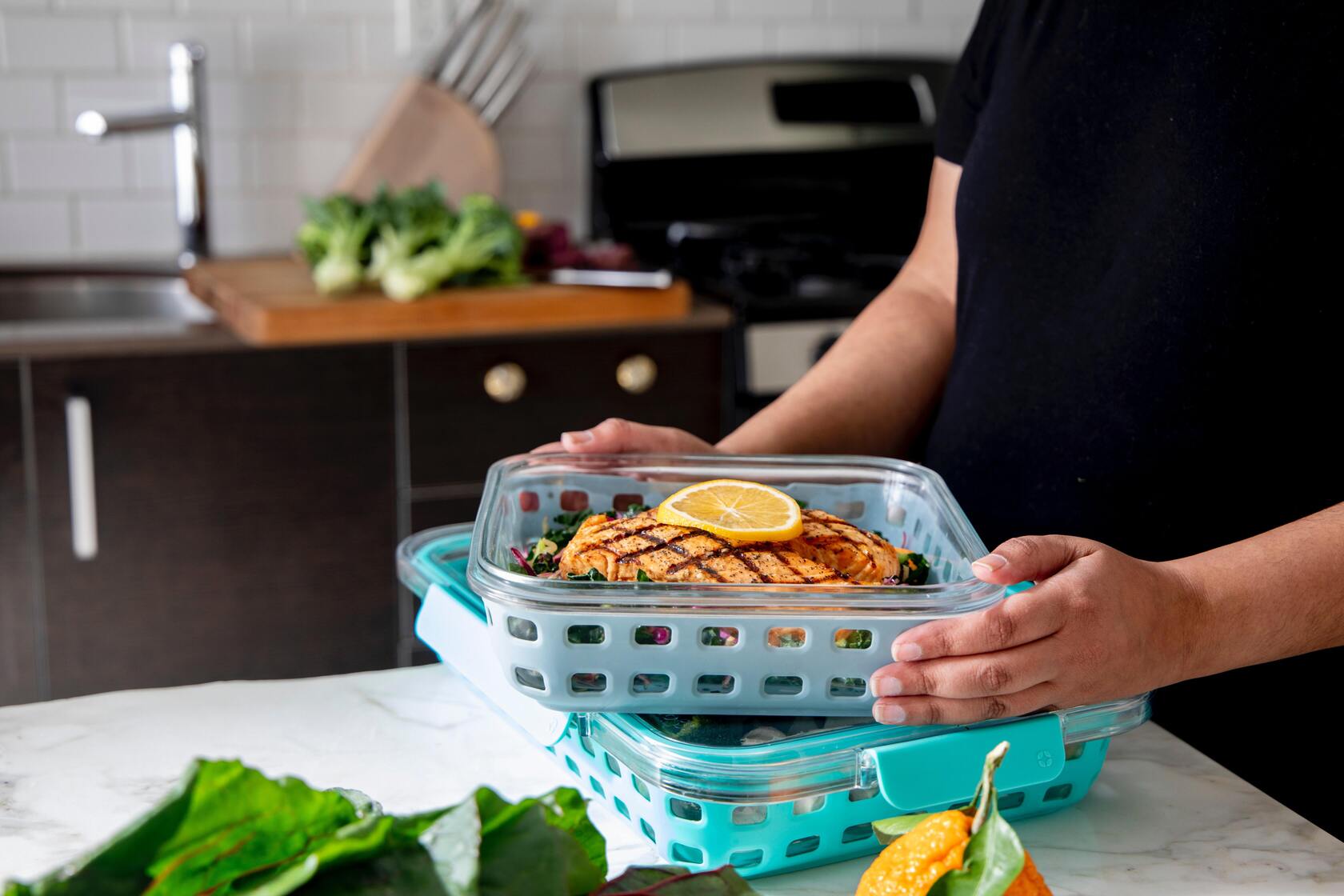 If you're trying to stay on top of your health and fitness goals, whey protein and meal prep are essential. Meal prepping doesn't have to be intimidating. There are many easy ideas that you can add to your routine to make it easier and tastier. Here are some healthy meal prep tips for prepping like a pro.
With these tips in mind, you can easily incorporate meal prepping into your routine for delicious, nutritious meals that will save you time and money!
Plan Ahead & Organize
Meal prepping requires some planning and forethought. The key to successful meal prepping is planning. Have a look at your schedule for the week and decide when you'll have time to cook. Once you know that, it's much easier to plan out your meals for the week and make sure you have all of the ingredients ready.
Put together all of your ingredients in one spot so that when it comes to meal prep time, everything is easy to find. Meal prepping can be very time-consuming if you're not organized, so having everything set up beforehand will help save some precious minutes.
Start Small
The first step is to start small. Don't try to prep for an entire week's worth of meals at once – that can be overwhelming and daunting. Once you're comfortable with the process, you can slowly add more meals.
Another key tip is to keep things simple. You don't need a lot of complicated recipes or ingredients for meal prepping – in fact, the simpler the better! Choose recipes that are quick, healthy, and easy to make, and that you know you will enjoy eating.
Add High Protein Foods
Meal prepping can be a great way to make sure you have healthy food on hand. It can be easier to do if you know some basic healthy meal prep tips.
Adding high-protein foods to your diet or consuming whey protein is a great way to fuel your body's needs. Whey protein is a convenient, fast-digesting, and high-quality source of protein that can help you reach your health goals. 
Spartan Proteins includes great whey protein choices that can be easily added to your healthy meal prep recipes. It has a smooth texture and comes in delicious flavors like Apple Cinnamon Cereal, Marshmallow Cereal, and more – perfect for adding to sweet treats or savory dishes alike. 
Additionally, you can create amazing meal prep ideas like smoothie bowls topped with nuts and fruit, yogurt parfaits with granola and berries, or even whey protein pancakes with syrup on top! Not only are recipes with protein powder tasty and easy to make, but also they are packed with essential protein and other nutrients to keep you feeling full and energized throughout the day.
Invest in Good Containers
Make sure you invest in good containers and you're ready to get prepping. You can also go a step further and add labels so that you don't forget what's in each dish. Prepping is all about having everything ready for the week and labeling helps you do just that!
Healthy meal prepping can be a great way to save yourself time during the week. You can make enough for lunch and dinner ahead of time, so you don't have to worry about what to eat each day or spend any extra time cooking after work. Plus, it helps you stick to your diet and health goals!